Welcome to the Wall Street Wiki
A wiki about the Wall Street movie series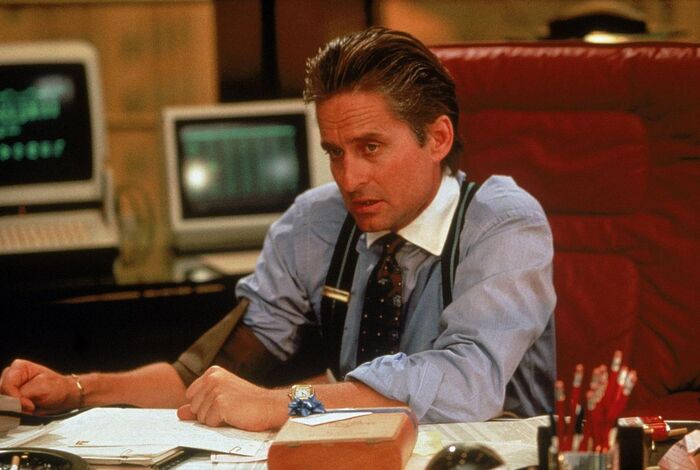 Wall Street is the 1987 American drama film directed by Oliver Stone and features Michael Douglas as a wealthy, unscrupulous corporate raider and Charlie Sheen as a young stockbroker desperate to succeed.
Cast

Michael Douglas as Gordon Gekko
Charlie Sheen as Bud Fox
Daryl Hannah as Darien Taylor
Martin Sheen as Carl Fox
John C. McGinley as Marvin
Terence Stamp as Sir Larry Wildman
James Karen as Harry Lynch
Hal Holbrook as Lou Mannheim
Sean Young as Kate Gekko
James Spader as Roger Barnes
Ad blocker interference detected!
Wikia is a free-to-use site that makes money from advertising. We have a modified experience for viewers using ad blockers

Wikia is not accessible if you've made further modifications. Remove the custom ad blocker rule(s) and the page will load as expected.